Simply Timperley Rhubarb Gin
'Exclusive to C&O Wines'
---
In years gone by Timperley Rhubarb, sometimes known as Timperley Early, was a variety that flourished in fields and allotments in and around Timperley village.
Simply Timperley Rhubarb is a small-batch hand distilled Gin made using the finest locally sourced Timperley Rhubarb. Distilled together with other botanicals Juniper, Coriander, Angelica root, Liquorice root, Granny Apple, Lavender, Cinnamon, Star Anise, Nutmeg and Ginger produces this delicious refreshing Gin.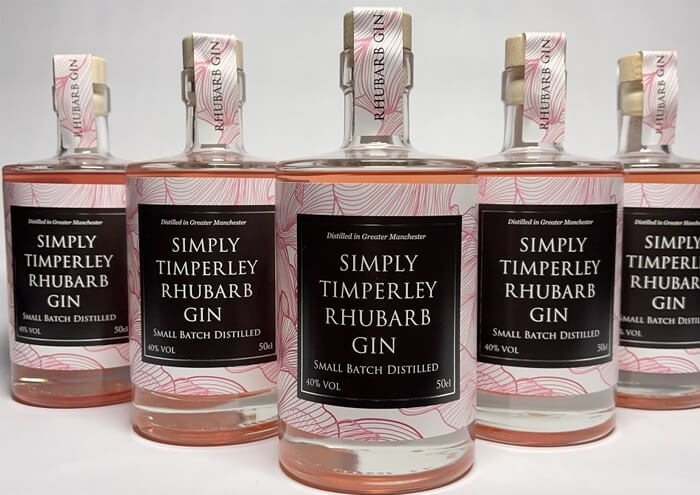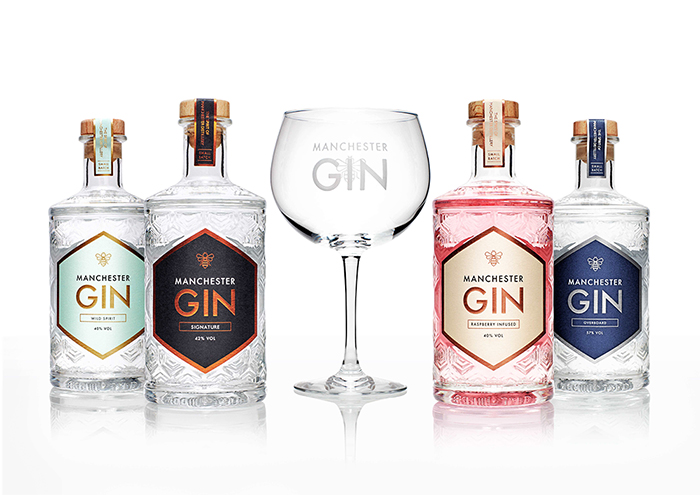 Manchester Gin
---
The award-winning Manchester Gin was launched by Jen and Seb in 2016. Hand crafted, initially in their own home before moving to larger premises in Manchester's Northern Quarter, in which to house their growing number of stills.
Inspired by northern hand-foraged botanicals such dandelion and burdock roots combined with imported botanicals including ground almond and liquorice root, these form the base for their range of gins. The bee label is a modern interpretation of the traditional Manchester symbol, reflecting this contemporary style of Gin and the true essence of Manchester.
Forest Gin
---
Forest Gin is an exceptional, multi award-winning Gin distilled in small batches at their distillery next to the glorious Macclesfield Forest. Many of the botanicals are hand foraged locally and the soft forest spring water is also used. The Gin is instantly recognisable in its distinctive English Porcelain bottle with its unique papercut artwork design. Packed with flavour this Gin gives an initial hit of Juniper followed by a fresh blend of herbal and sweet notes through to its deep and earthy long finish.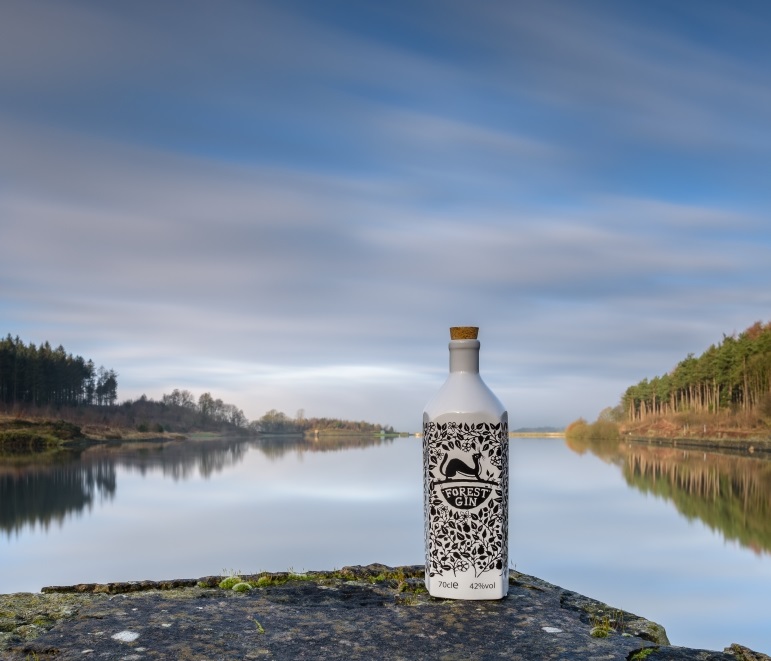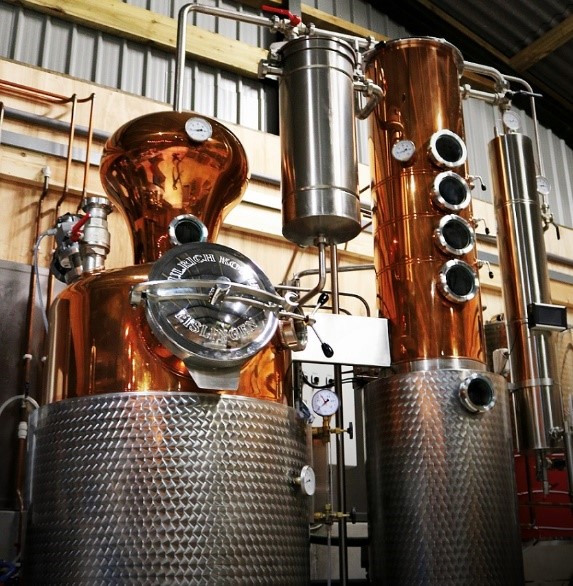 Brindle Distillery – Cuckoo Gin
---
Inspired by the legend of the Brindle Cuckoo, each bottle of Cuckoo Gin is made with a grain spirit produced from barley grown on the farm, fresh water from their own natural spring and distilled with the finest ethically sourced botanicals available. Since its launch in 2017 there is now a Spiced Gin and the new Sunshine Gin flavoured with honey made by bees living on the farm.
Defiance Gin
---
Defiance Gin is a premium wild foraged Gin distilled in Oldham by experienced distiller Paul Sheerin. The botanicals such as Speyside Juniper, Sweet Flag, Sitka Tips and Sweet Cicely are foraged from various locations. A total of 14 botanicals are distilled separately to extract the best characteristics from each botanical. This gives Defiance its wonderful and unique depth of flavour where an earthy backbone gives way to fresh citrus and wonderful notes of Anise.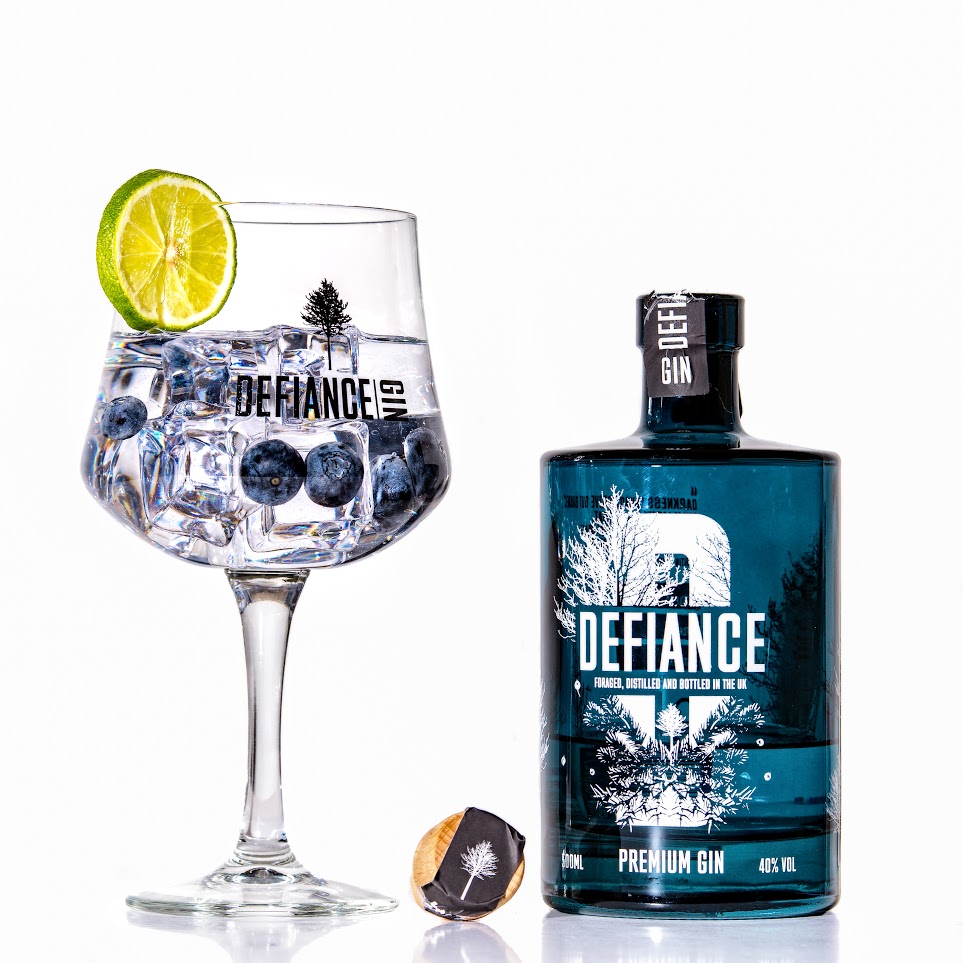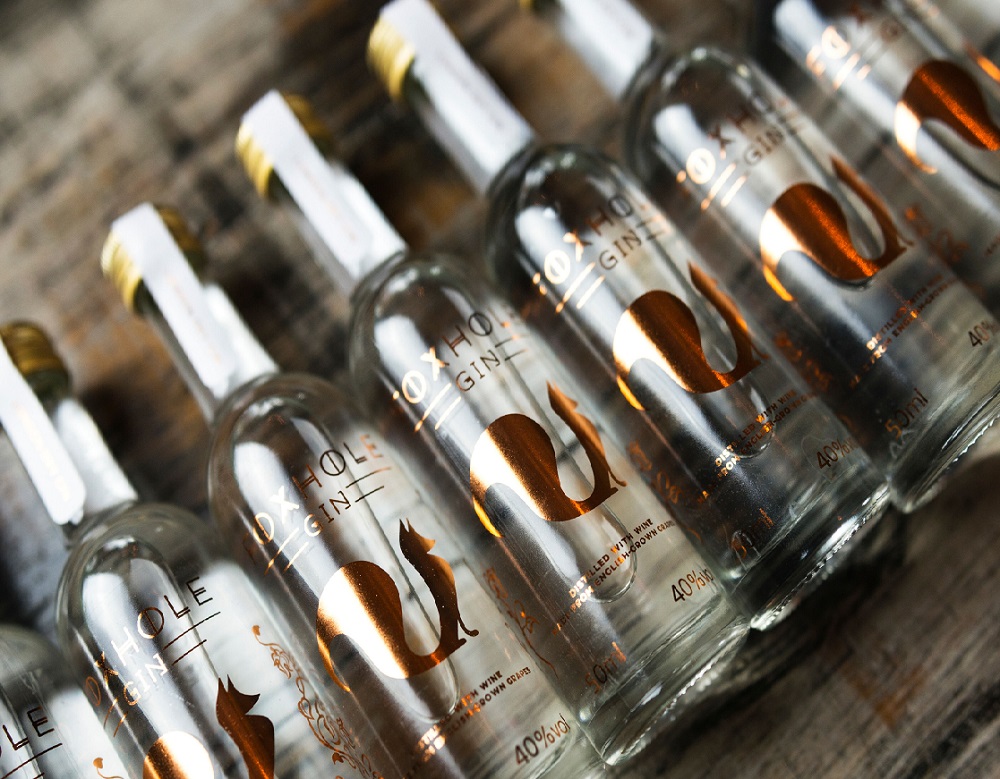 Foxhole Gin
---
Foxhole Gin produced in association with the Bolney Wine Estate, is the UK's first grape based Gin distilled using grapes from their own vineyards. Unused grape juice left over after the pressing for the wine is used to produce a base spirit, a practise not used by any other Gin producer. Nine botanicals are used in the Gin distillation including Orris Root, Liquorice Root, Orange, Lemon and Grapefruit. It's a Juniper and Citrus forward style Gin with a rich oily complexity and floral characteristics that reflect the vineyard including notes of white blossom and flowers.
Dyfi Distillery – Pollination Gin
---
In the foothills of the Snowdonian mountains lies the old slate mining village of Corris, home to the Dyfi Distillery. The UNESCO World Biosphere Reserve of Dyfi, the only Biosphere in Wales, is a unique place to create this artisan Gin. Many of the botanicals for this small batch Gin are foraged within the biosphere which can depending on availability, occasionally limit distillation. The small family distillery is run by Pete and Danny Cameron, with their close attention to detail their Pollination and Hibernation Gins each have distinct personalities reflective of their individual botanical recipes.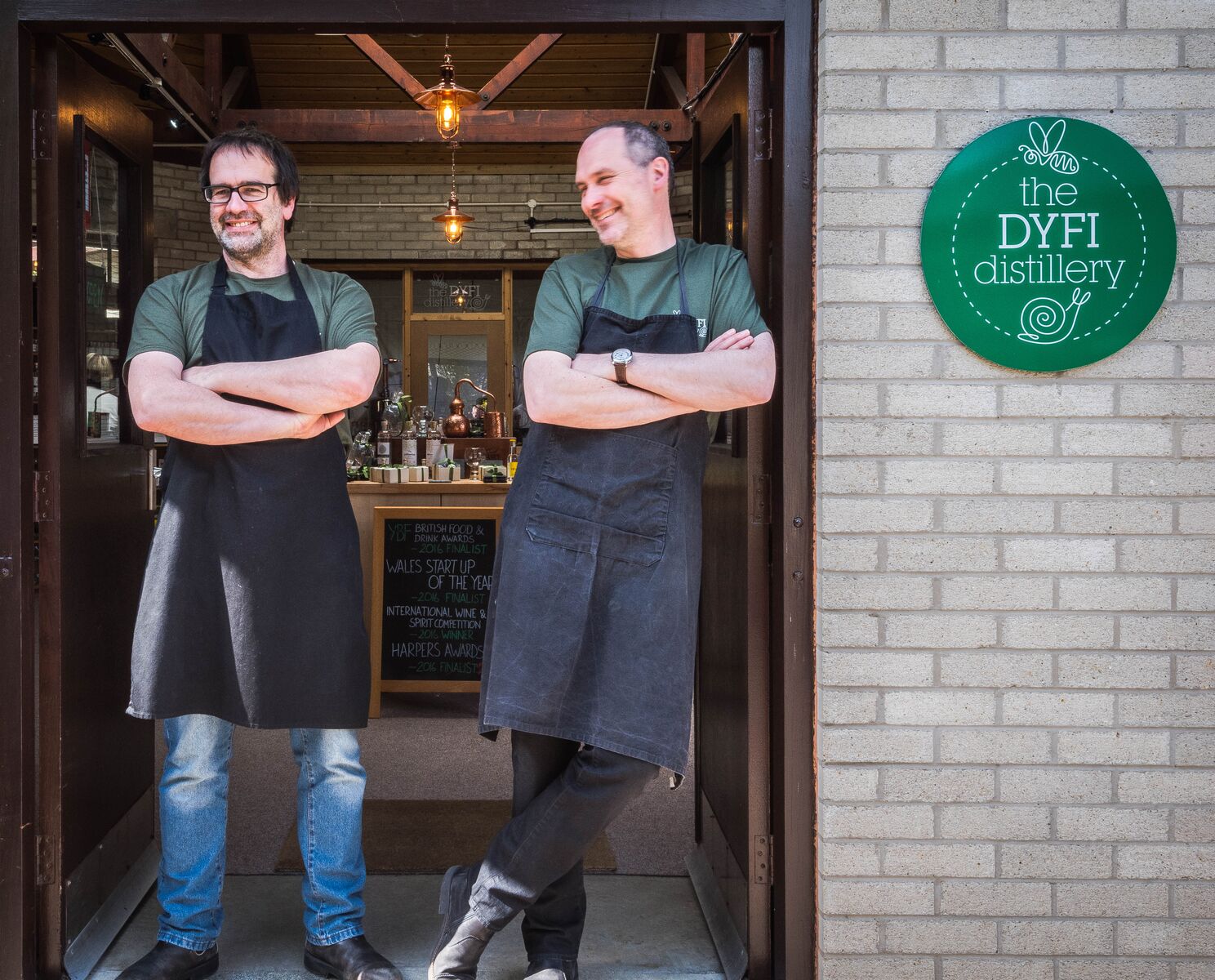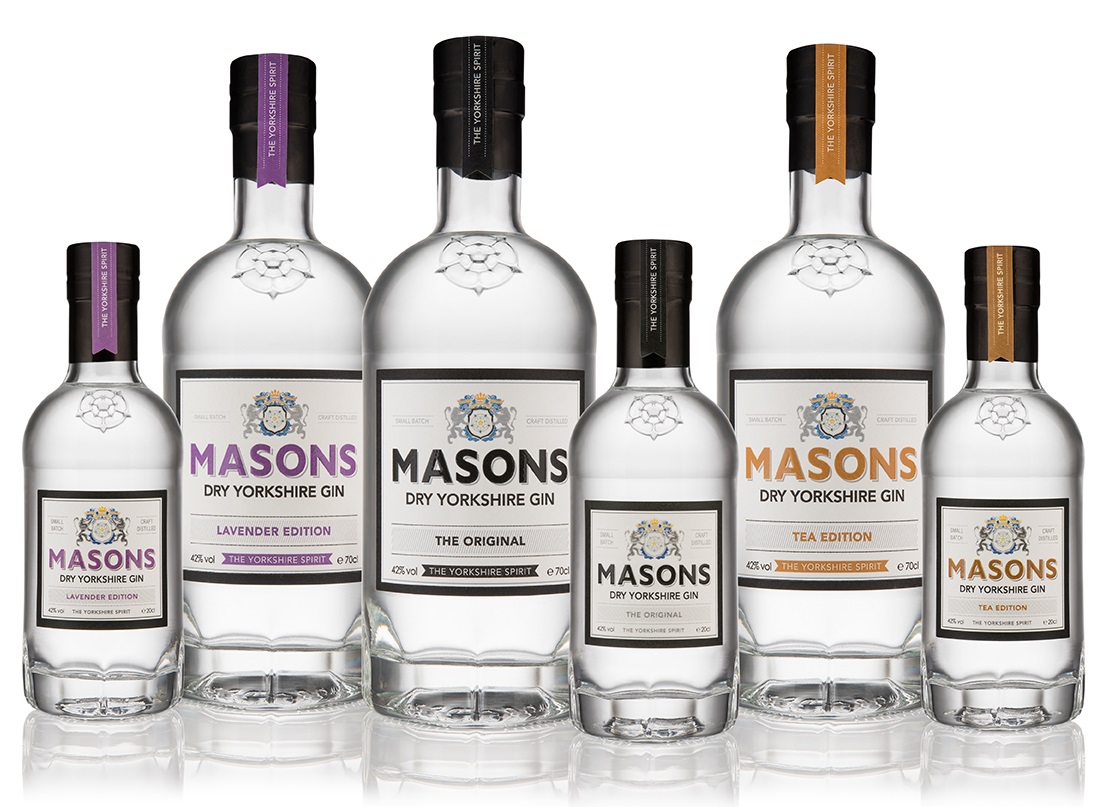 Masons Yorkshire Gin
---
Launched on World Gin Day in 2013, Masons Yorkshire Gin has rapidly gained an excellent reputation with Gin drinkers. From humble beginnings the Mason family have created a distinctly unique Gin by using traditional distillation methods, Harrogate Spring water and just the right balance of Juniper, Citrus elements and secret botanicals. As well as the original style Gin, Masons is also available in Lavender and Yorkshire Tea Editions as well as limited editions such as Slow Distilled Sloe Gin and Spiced Pear.
The Cotswold Distillery
---
Cotswold Gin is a multi-award-winning Gin and includes 'Best London Dry Gin from the UK' in the World Gin Awards amongst its many accolades to date. The Gin is a delectable blend of nine carefully considered botanicals and includes Lavender, Bay leaf, fresh Grapefruit and Peppercorns. It's particularly notable for its high volume of 46%! Finished with naturally refined Cotswold water this Gin is delicious over Ice, as a G&T or the ultimate Martini.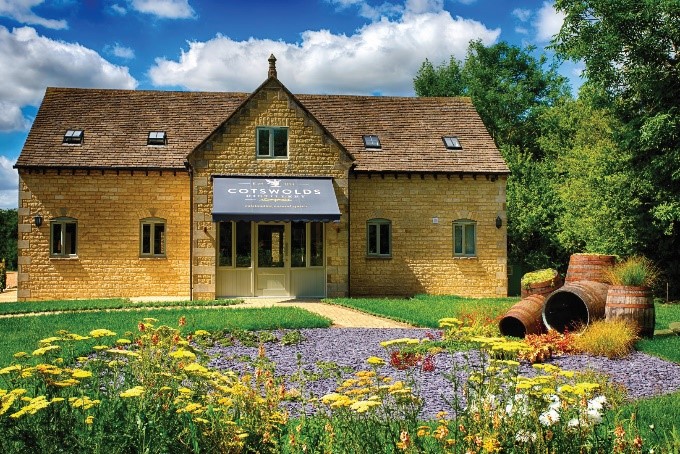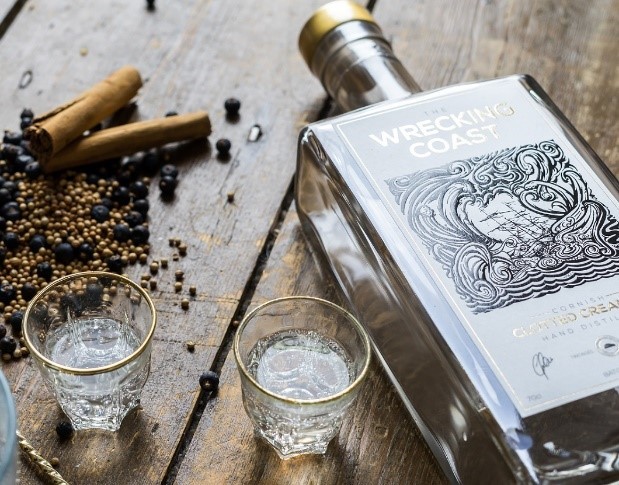 The Wrecking Coast Distillery – Cornwall
---
The Wrecking Coast Gin is distilled with a particularly Cornish ingredient. The addition of fresh clotted cream to the distillation adds a smooth and velvety texture, creating a rich, sweet Vanilla and well-balanced Gin.
Enjoy this smooth, luxurious clotted cream Gin with its truly unique taste, best garnished with Strawberries for a totally different take on Strawberries and cream!