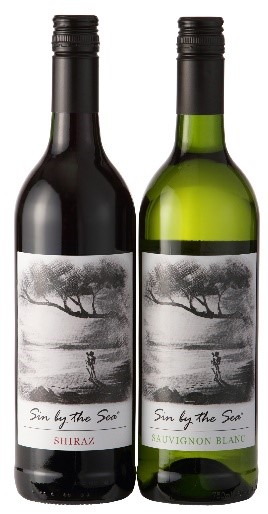 Sin by the Sea
---
Exclusively produced for C&O Wines by the Simonsig Estate, Sin by the Sea is our own label from South Africa. Available in Shiraz and Sauvignon Blanc varietals, these wines symbolise the quaffing quality of Western Cape wines. The Sauvignon Blanc with a touch of Semillon gives the wine a crisp citrus finish, whereas the Shiraz with a small amount Mourvedre combines spice with black cherries and a hint of pepper.
Simonsig Estate – Stellenbosch
---
The Malan Family established the Simonsig Estate 50 years ago and it is named after the magnificent views of the Simonsberg Mountain in Stellenbosch, 30 miles from Cape Town. Pioneers in Cape Wine production Simonsig were the first to plant Pinot Meunier and were instrumental in the formation of the 'Cap Classique' classification. A winery of 'Firsts' including introducing Gewurztraminer to the Cape. Today, still under the family's ownership, the Simonsig Estate passionately produces still and traditional method sparkling wines using a wide variety of classic grape varieties and continues to be one of South Africa's most awarded wineries.