Bodegas Larchago – Rioja
---
We are proud to have had a long working relationship with Bodegas Larchago in Rioja. This family owned winery was founded in 1968, and was successor to Bodegas Chavarri dating back to 1892, one of Rioja's first wineries to be granted a license to bottle its wines.
Larchago combines tradition with modernity in both its wines and facilities, maintaining a family atmosphere with cutting edge style introduced by new generations.
Bodegas Ca N'Estella – Penedes
---
A short drive into the hills above Barcelona and you will stumble across Bodegas Ca N'Estella. Founded in 1847, the estate was later purchased by the Rabetllat family in 1964, who began a progressive transformation of the estate and winery which continues to this day. Despite the altitude and cooling Mediterranean breezes, harvesting often takes place at night. A focused, driven and very much family estate whose accolades for their Cava and still wines come thick and fast.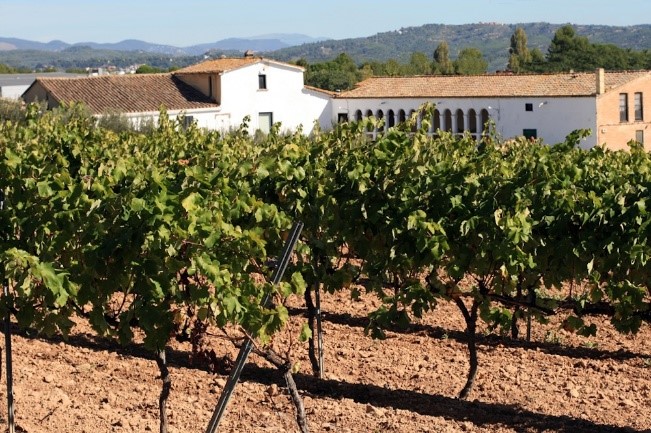 ---
Finca Ayles in Carinena, dates back to the 12th Century when monks first tended the vines. It also lays claim to being the birth place of the artist Goya. The winery also has 'Pago' status. This is the highest award a winery can achieve under the Spanish system. It requires annual approval from regional, national and now European level. Pago Ayles is the only estate to achieve this status within Aragon and 1 of only 18 in Spain.
Bodegas Isidro Milagro – Rioja
---
Bodegas Isidro Milagro located in Rioja, goes back 3 generations and the family has its roots in both Rioja and Andalusia. In 2002 the first winery was built in Alfaro, La Rioja. Since then growth and experience in wine production has lead them to be in the top 10 wineries in Spain. Quite an achievement in a relatively short time for a wine producer.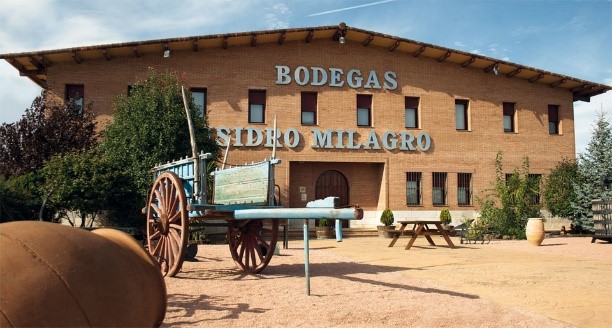 Bodegas Gallegas – Galicia
---
Bodegas Millennium is part of the Bodegas Gallegas group of wineries based in Ourense, Galicia. For the last 50 years, the winery has successfully forged relationships with growers in order to bring balance and consistent wines which offer incredible value for money. Galicia being the coolest region in Spain, ensures that wines have freshness and zip.
---
Wine maker Pablo Cortes and his partner Karel Eissner have combined their great passions for wine and artistic design to build this innovative project at Winery On. Located in Yecla close to the Mediterranean, Winery On currently tends 50 hectares of vineyards which are planted primarily with Monastrell, a local grape perfectly suited to this region having grown there for hundreds of years. Grapes are all manually harvested and then hand selected to ensure only the best grapes are used. The limestone soils together with the local climate of acutely cold winters and exceedingly hot summers enable the wines to develop their distinctive personality and character.